Divya Steel Industries has great expertise in the domain of manufacturing an extensive range of products from the best grade of stainless steel. The fame that we have achieved in the market is for the ultimate quality of SS pipe fittings we present to the customers. The raw materials we utilize to manufacture them are procured from the highest rated retailer in the market. To develop the product, we make use of latest technology and methods to develop the best quality end product. The great team of professionals handles each process of fabrication starting from raw material procurement, designing, assembling, quality check and final delivery of Stainless steel product. The greatest quality of products is a result of dedication and hard work of each and every staff member of our company. We check them to verify their performance and quality and deliver the best product to the customer.
Years of experience has enabled us to become the highest rated manufacturer, supplier and exporter of the products made from stainless steel. There are a number of industries in India and the number is still increasing. With the rise in the number of industrial and commercial areas the demand of pipe fittings is also increasing. This gives rise to the demand of the fittings like SS tee, concentric reducer, eccentric reducer and dairy bend. Each type of fittings is required in various industries and other areas that deal with handling the pipes. The fittings help to accurately connect two pipes and generate a completely leak proof joint. In India, there are 29 states and 7 union territories, including Andhra Pradesh, Assam, Bihar, Gujarat, Haryana, Jammu and Kashmir, Karnataka, Delhi, Punducherry, Chandigarh, etc. We are considered the most reliable supplier of the SS pipe fittings in all the areas of India and providing timely delivery of the requested product.
SS Pipe Fittings Exporter in Mumbai
We are the highest rated manufacturer of SS pipe fittings used to connect two or more pipes in a continuous manner giving completely leak proof joints. The wide range of stainless steel pipe fittings comes in a number of specifications and thickness to suit the area of application. We are supply the manufactured products in Mumbai, the capital of Maharashtra. It is the most populated city and the metropolitan area of India. We deliver the SS pipe fittings including dairy bend, tee, concentric and eccentric reducer to all the localities of Mumbai like Andheri, Borivali, Bandra, Chandivali, Dadar, Dahisar, Goregaon, Juhu, Ghatkopar, Kandivali, Mira road, Malad east etc. The client can select the most appropriate size of stainless steel fittings and even modify the standard model to suit their requirements.
SS Pipe Fittings Manufacturer in Chennai
We are the most reputed industries in the field of making a brand new assortment of stainless steel products. We develop a great range of products prepared using modern cutting-edge technology to develop customized solutions for the requirements of their industry. We have years of experience in the domain of providing the widest range of SS pipe fittings, bends, valve, filters, tubes, water system piping, loop system, vessels, etc. These products are offered to our customers in Chennai, the capital state of Tamil Nadu. We supply these fittings and other products to all areas of Chennai including Adambakkam, Adyar, Ambattur, Ashok Nagar, Chromepet, Guindy, Kolathur, Kodambakkam, Madipakkam, Mylapore, etc. We are the most consistent supplier giving on time delivery of the ordered product to the client's industry location.
SS Pipe Fittings Exporter in Kolkata
There a various kind of stainless steel products that are needed in various industries, commercial areas and household applications. We are famous for providing SS pipe fittings having great dimensional accuracy, stability, strength and corrosion resistance property, making them the ultimate choice of the customers. We supply the products in all the areas of Kolkata like Agarpara, Ajoy Nagar, Amtala, Alipore, Arambagh, Bally, Bandel, Bantala, Boral, BT road, Cossipore, Domjur, etc. The stainless steel products we make consists of pipe fittings, valve, filters, turnkey products, vessels, loop system, etc. We are famous for the timely service and our products are famous for their quality, durability and perfect dimensions of each model.
SS Pipe Fittings Exporter in Ahmedabad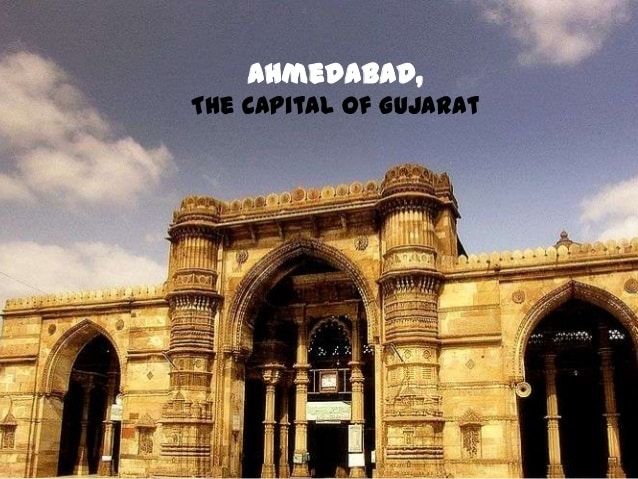 Years of experience in the domain of manufacturing an extensive range of
stainless steel pipe fittings
like tee, dairy bend, reducer(concentric and eccentric), cross tee, flanges and pipe holding clamps. Each of the product is made in standard specifications and top grade of materials to suit the application area. As supplier, we provide our fittings to all the local areas of Ahmedabad, the largest area of Gujarat. We serve these SS items in all areas including Bopal, Sanand, Motera, Ranip, Paldi, Rakhial, Raipur, Mehmadabad, Nandol, etc. These SS pipe fittings are provided in all the locations in the exact time interval decided with the client.
SS Pipe Fittings Manufacturer in Delhi
We are the manufacturer of stainless steel products which are used in the a number of application areas including industries and household application areas. Years of experience have made us the excellent SS pipe fitting supplier in Delhi, the union territory of India, providing the perfect model of SS product that suits their area of usage. The areas we serve in Delhi includes Narela, Connaught place, Dwarka, Kanjhawala, Saket, Daryaganj, Shahdara, Preet Vihar, Rohini, etc. We provide number of stainless steel product like pipe fittings, vessels, tanks, water loop system, cartridge, filter, valves, etc. We deliver all these items to the customer's application area in the timely manner and presented in a very competitive price range.
SS Pipe Fittings in Bangalore
Bangalore is the capital of Karnataka and is the 3rd most populated city of India. It is also commonly known as Bengaluru. There are several areas in Bangalore including Peenya, Jihani, Kumbalgudu, Koramangala, Sarjapur, Belathur, Marathahalli, K R puram, etc. We are prominent manufacturer and supplier of SS pipe fittings, valves, filters, cartridge, pipe holding clamp, etc. Each model of product can be obtained in the desired specification and characteristics of stainless steel. We have a great position in the Indian market for delivering the SS piping systems, tanks, tubes, etc. in time and at the best rates. Each model is made using top grade of materials and fabrication method to make them flawless.