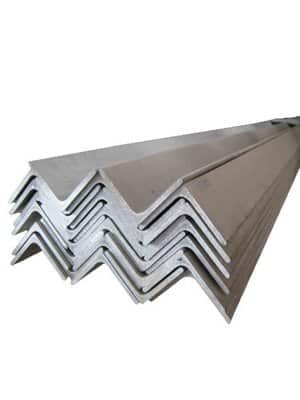 Our company Divya Steel Industries and tubes is predominantly involved in offering a wide range of pipe fitting services and related products manufacturing and supplying in India. We carry out the assembly and construction of fresh plants mainly dairies, food industries and pharmaceutical industries. We also serve for their regular maintenance and carry repairing as and when needed. Our company was established in the year 1998 in Ahmedabad. Our engineering department is systematically equipped with all sorts of state of the art technology based machines that enable us to fabrication of the ultimate quality Stainless Steel Fittings in India.  We are also are the leading SS pipe fittings products producer of India.
Our wide range of products includes SS Eccentric Reducer, Stainless Steel Float Valve and PP Housing Filter etc. We follow the necessities of our consumers before functioning with them as well as specifically deliver them apt products as well as trustworthy services. We are counted as one of the swiftly developing company in addition to being greatly preferred by the present customers. We endeavor firmly on our corporate goal of cent percent customer contentment by means of our high performance range of products and thus act as customer-oriented company.
Our dedicated and harmoniously working team to fulfill client's requirement include expert Engineers as well as Technicians, professional Designers, Quality examiners, skilled workers as well as ingenious Sales and Marketing Executives. We are quality focused and for the reason that quality is the single vital characteristic that is proportionate to their functionality at the client-end as well as there by fulfills our aim of client satisfaction and market status. We likewise are indebted to our strategies including apt delivery, rational costs of products, trustworthiness and rapidity for our accomplishment. We also execute prompt post-sales services, extensive distribution ability, specifically Custom-made services in addition to perfect and proper business guidelines.
» SS Pipe Fittings In Ahmedabad
» SS Sheet In Surat
» SS Plate In Jamnagar
» Stainless Steel Pipe In Vapi
» Stainless Steel Rod In Rajkot
» Stainless Steel Angle In Junagadh
» Stainless Steel Flat Bar In Porbandar
» Stainless Steel Coils In Bhavnagar
» SS Flange In Kheda
» Stainless Steel Suppliers
In Bharuch
» SS Raw Material In Navsari
» Stainless Steel Round Bar In Valsad
» Stainless Steel Fittings In Gandhinagar
» Stainless Steel Sheet In Mehesana
» Stainless Steel Plate In Kalol
» SS Pipe In Anand
» SS Rod In Ankleswar
» SS Angle In Nadiad
» SS Flat Bar In Dwarka
» SS Coils In Morbi
» Stainless Steel Flange In Limdi
» SS Suppliers In Patan
» Stainless Steel Raw Material In Banaskantha
» SS Round Bar In Goa
» SS Fittings In Mahisagar
» SS Sheet Manufacturer In Gujarat
» SS Plate Supplier In Gurgaon
» Stainless Steel Pipe Manufacturer In Guwahati
» Stainless Steel Rod Manufacturer In Gwalior
» Stainless Steel Angle Supplier In Haridwar
» Stainless Steel Flat Bar In Hyderabad
» Stainless Steel Coils Supplier In Jaipur
» SS Flange Manufacturer In Jammu Kashmir
» Stainless Steel Suppliers In
Kanpur
» SS Raw Material Manufacturer In Karnataka
» Stainless Steel Round Bar Supplier In Kerala
» Stainless Steel Fittings Manufacturer In Kohima
» SS Sheet Supplier In Kolkata
» SS Plate Manufacturer In Kundli
» Stainless Steel Pipe Supplier In Lucknow
» Stainless Steel Rod Manufacturer In Ludhiana
» Stainless Steel Angle Supplier In Madhya Pradesh
» Stainless Steel Flat Bar Manufacturer In Maharashtra
» Stainless Steel Coils In  Manesar
» SS Flange Manufacturer In Mathura
» Stainless Steel Suppliers Manufacturer In Meerut
» SS Raw Material Supplier In Mumbai
» Stainless Steel Round Bar Supplier In Nagpur
» Stainless Steel Fittings Manufacturer In Orissa
» SS Raw Material Supplier In Panipat
» Stainless Steel Coils Manufacturer In Parwani
» Stainless Steel Pipe Supplier In Patna
» SS Plate Manufacturer In Pondicherry
» SS Sheet Supplier In Puducherry
» Stainless Steel Rod Manufacturer In Pune
» Stainless Steel Angle Supplier In Punjab